The Glock 19X Sneaky Pete Holster (Belt Clip) has a sewn belt clip which can accommodate a belt up to 1.75 inches wide. The opening is made in such a way that you cannot accidentally place your finger on the trigger during draw.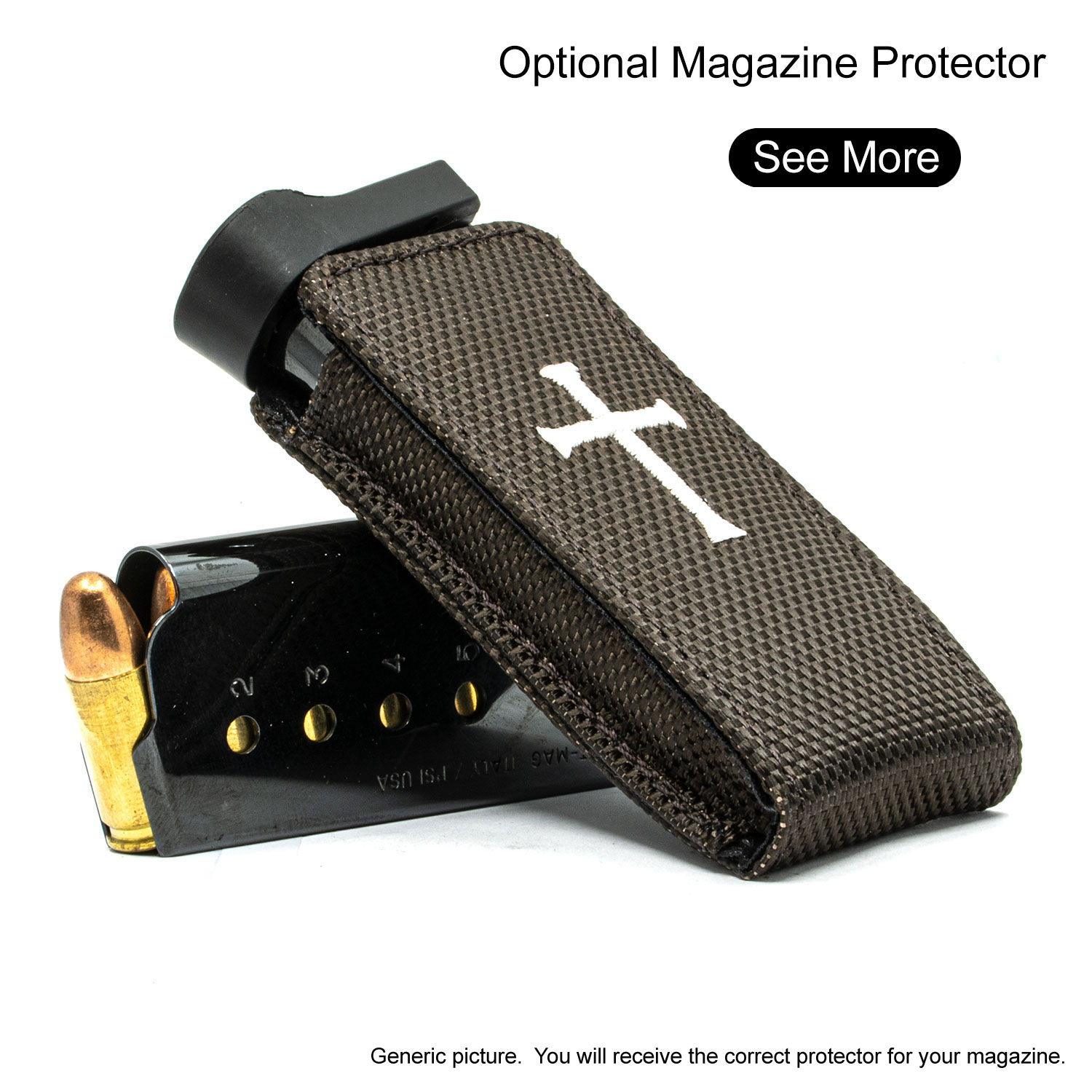 Approx Internal Dimensions:
Height 7" Width 5 1/2" Depth 1 3/8" (flush base magazine holster)
Please contact us for warranty and exchange requests.
Glock 19x Cross Series Holster

Great fit. Excellent quality. Easy access to sidearm. Stylish too!

I never met a holster I truly liked but these are perfect. The quality and appearance are superior.. I worked in a gunshot for over 40 years selling countless thousands of holsters but none tripped my trigger like these

Nice to have a less expensive option

We really wanted the black leather with cross but could not justify the price. It was nice to see that there is a less expensive option for those of us not made out of money. Thanks.