Product Description
The Glock 19X Sneaky Pete Holster (Belt Clip) has a sewn belt clip which can accommodate a belt up to 1.75 inches wide. The opening is made in such a way that you cannot accidentally place your finger on the trigger during draw.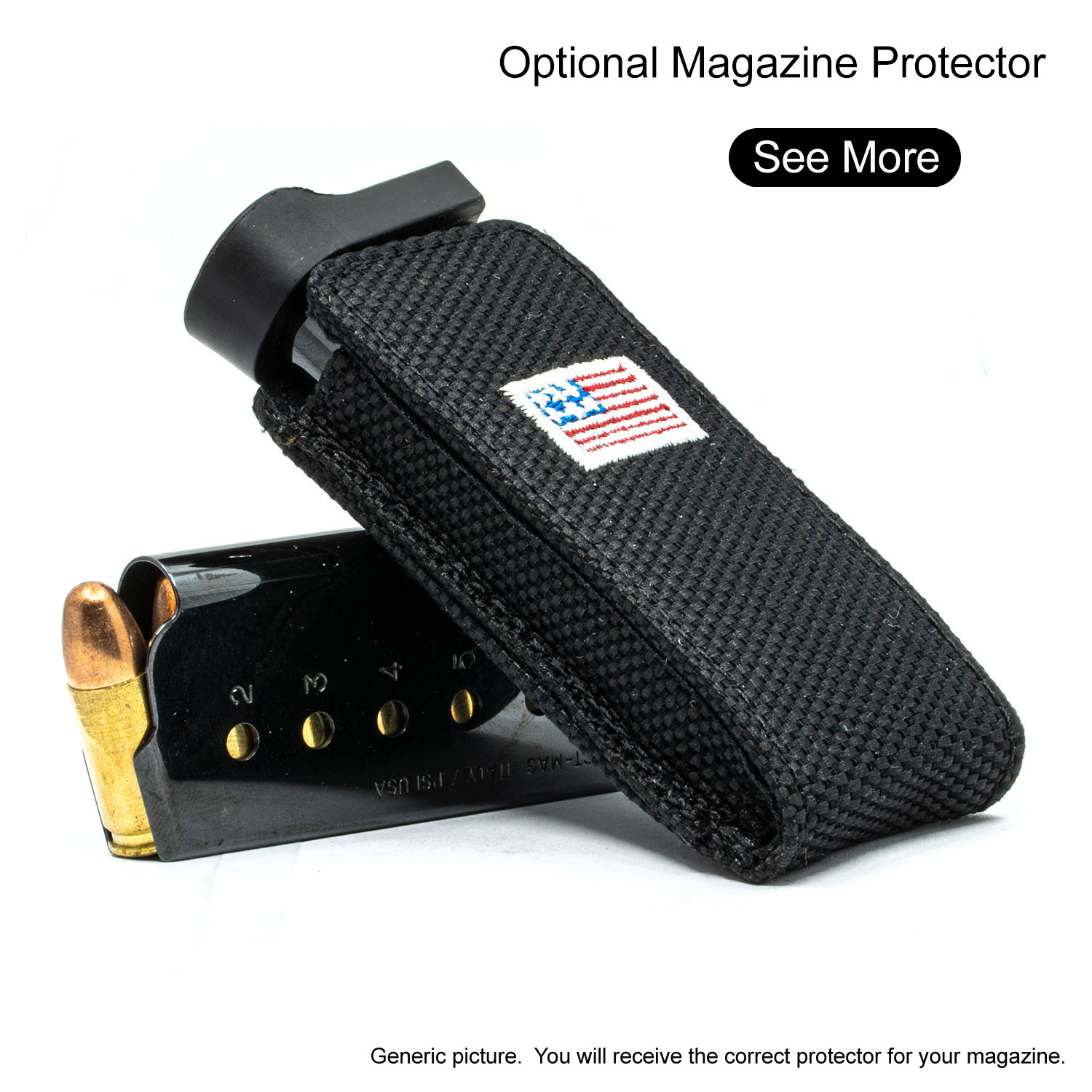 Other Details
Please contact us for warranty and exchange requests.
Product Videos
Custom Field
Approx Internal Dimensions
Height 7" Width 5 1/2" Depth 1 3/8" (flush base magazine holster)
Product Reviews
Glock 19X Holster with belt clip

I really like my new holster. Because of the gun size the holster is fairly big but no one gives it a second glance. Anytime I venture out it is on my side. Craftsman ship is perfection. I would definitely recommend a Sneaky Pete Holster.

Sneaky Pete Glock 19x Brown Leather Eagle Embossed

What a smooth functioning holster. Belt clips work perfectly. Can adjust positions easier than my other belt slots holsters. The Glock 19x has a G 17 grip, and the holster holds it perfectly, with a smooth draw. Nobody ever glanced twice at it. It is so comfortable that I wear it at home, and forget I have it on. I am so happy with my 3 Sneaky Pete holsters, but this is my biggest one, and it's still comfortable, even with a larger gun than the other two.

My Glock 45 is a perfect fit for the Glock 19x holster. Yeah, it's bigger than my Glock 43 holster, but then so is the gun. I much prefer the clips over the loops. I wear a belt that is 1/5", but it is thicker leather, and it can be a bear to get through the loops. The clips do not come unclipped unless I separate the end to get the belt out.