Product Description
The Glock 19X Sneaky Pete Holster (Belt Clip) has a sewn belt clip which can accommodate a belt up to 1.75 inches wide. The opening is made in such a way that you cannot accidentally place your finger on the trigger during draw.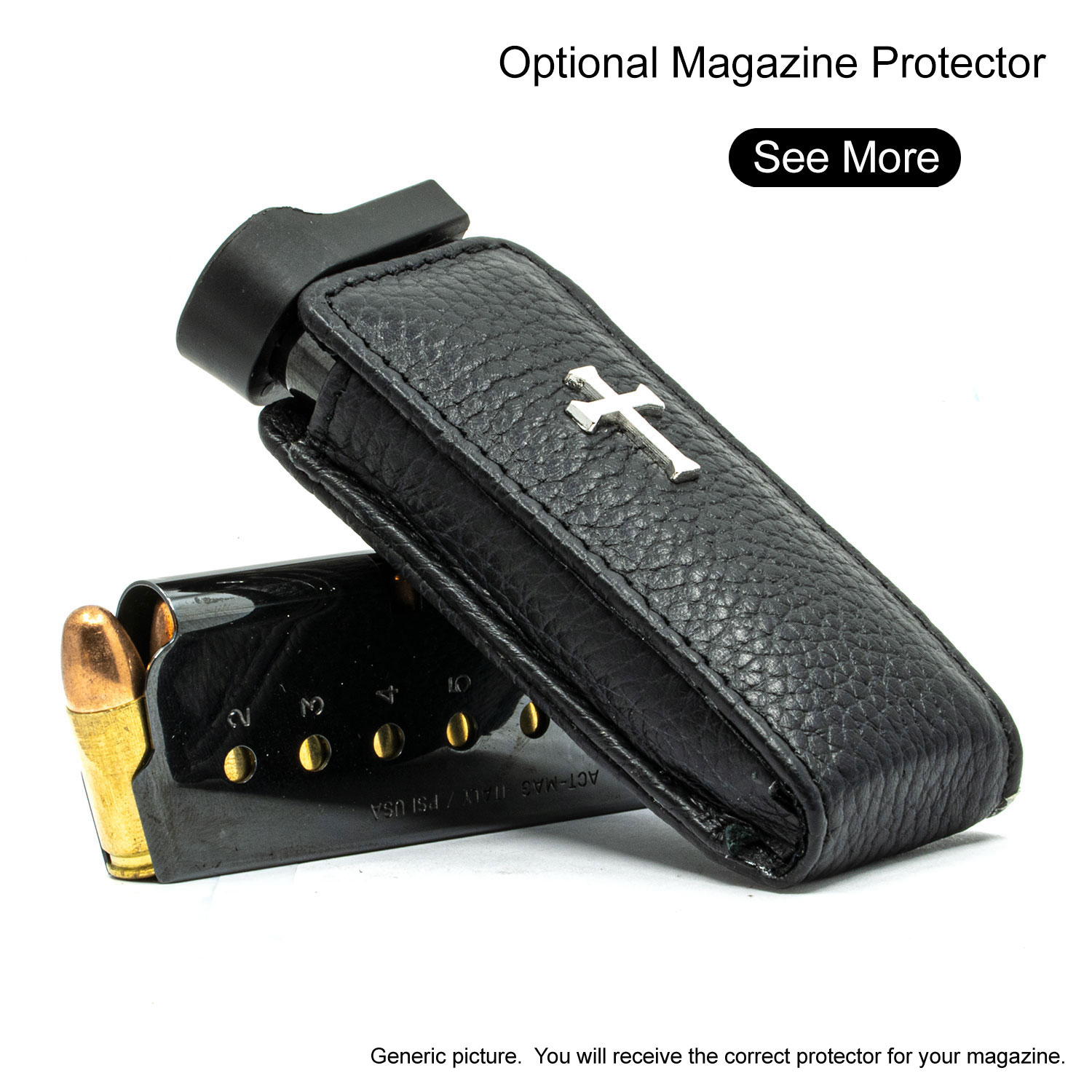 DISCLAIMER: This product is not manufactured, authorized, endorsed, or warranted by GLOCK. GLOCK does not warrant or represent that this product is compatible with GLOCK pistols.
DISCLAIMER: GLOCK is a federally registered trademark of GLOCK, Inc. and is one of many trademarks registered by GLOCK, Inc. and GLOCK Ges.m.b.H. Neither Sneaky Pete Holsters, Inc. nor this site are affiliated in any manner with, or otherwise endorsed by, GLOCK, Inc. or GLOCK Ges.m.b.H. The use of GLOCK on this page is merely to advertise the sale of GLOCK pistols, parts, or components. For additional genuine GLOCK, Inc. and GLOCK Ges.m.b.H products and parts visit www.glock.com.
Other Details
Please contact us for warranty and exchange requests.
Product Videos
Custom Field
Approx Internal Dimensions
Height 7" Width 5 1/2" Depth 1 3/8" (flush base magazine holster)
Product Reviews
The holster fits very well. It is exactly what I expected it to be. You can see my brief video review here. "Sneaky Pete Holster Unboxing & Review." https://youtu.be/vpYQb_tJmrk

I'm on the church security detail and it's not always easy to find a way to be a good 'shephard' on Sundays when it comes to carrying my 9mm. Our pastor told us about these holsters and they are just so perfect for church carry that I'm not sure how no one thought of something like this before. Even though the older members of our congregation knows what these are, it makes it so much easier to carry without worrying those who don't.