Product Description
The Walther PPQ Sneaky Pete Holster (Belt Clip) has a sewn belt clip which can accommodate a belt up to 1.75 inches wide. The opening is made in such a way that you cannot accidentally place your finger on the trigger during draw.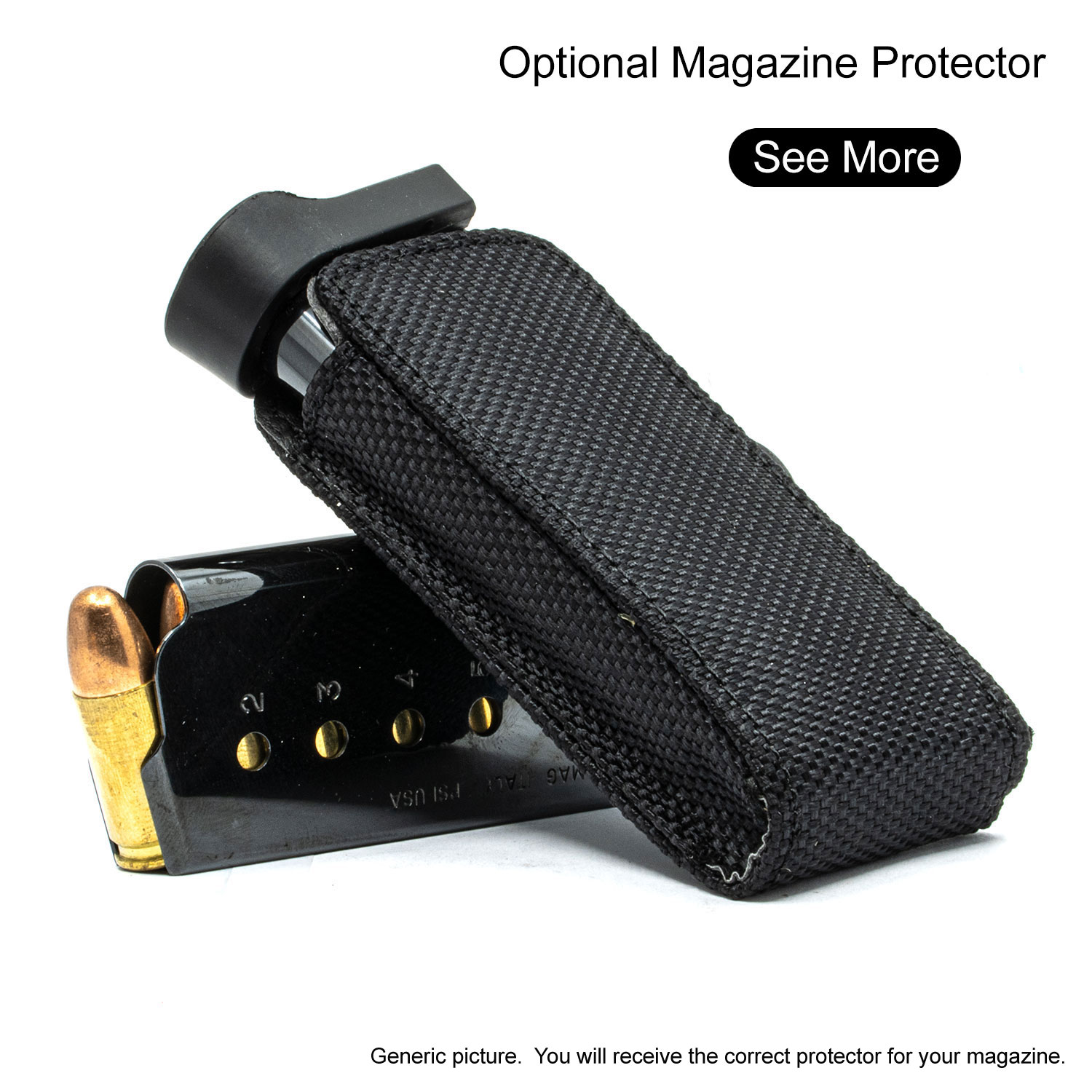 Other Details
Please contact us for warranty and exchange requests.
Product Videos
Custom Field
Accessories
NOT included!
Front Pocket (approx)
5 Wide x 4 1/2" High"
Approx Internal Dimensions
Height 7" Width 5 1/2" Depth 1 3/8" (flush base magazine holster)
Product Reviews
Walther PPQ Perfect Holster

I LOVE my Sneaky Pete Perfect Holster. It's very comfortable and discrete. It makes carrying MUCH more comfortable because I am not self-conscious about people noticing that I am armed, and I don't have to deal with less comfortable (IWB), less convenient (pocket holster), or less concealable options (shoulder holster). I've been able to carry much more often because of this holster. The construction is nice and sturdy and it's very space-efficient (for the size of the gun contained). My wife doesn't like the nylon, as it is a bit rough to swing your arm against while walking (which is why she has a leather Sneaky Pete holster), but I like how the nylon makes it looks like a nondescript utility pouch and I don't mind the rough feel as I swing my arm. The only downside is that the outside pocket is composed of a very tight elastic fabric. It'd probably be perfect for a phone with no case or a very thin case, but my phone's folio case is too thick to comfortably fit in and out of the pocket, which limits the utility of the case just a little bit. That is the only reason I took off one star. I'm also looking to attach an extra strap or two extending from the bottom of the flap onto the bottom of the pouch, with metal snaps to further secure the flap and prevent it from being opened accidentally (e.g. while tussling with my son at the park). This is largely to make sure my wife is comfortable and because I like snaps. The magnetic flap really seems to do a very good job. I HIGHLY RECOMMEND this product.