Product Description
The Springfield XD9 Sneaky Pete Holster (Belt Clip) has a sewn belt clip which can accommodate a belt up to 1.75 inches wide. The opening is made in such a way that you cannot accidentally place your finger on the trigger during draw.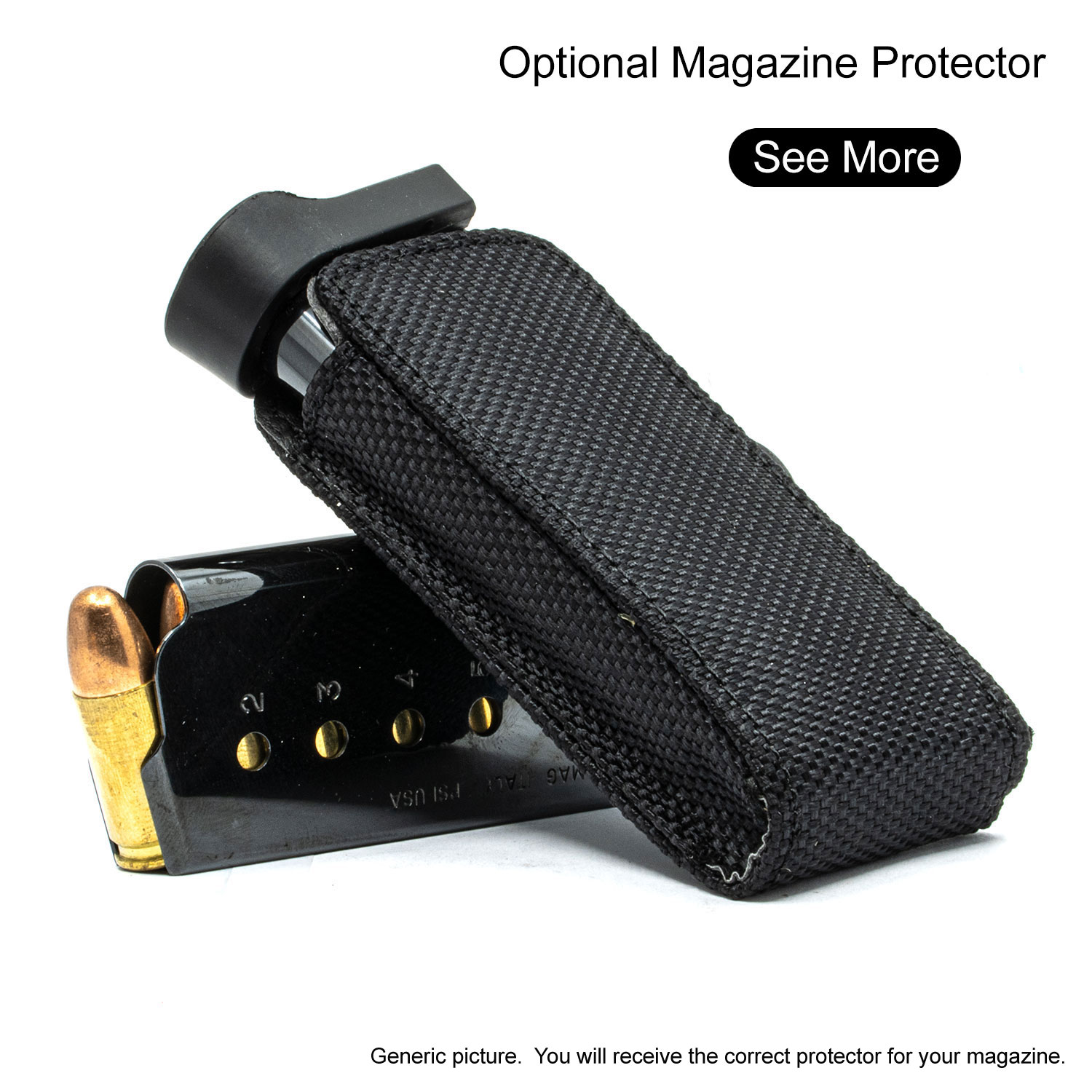 Other Details
Please contact us for warranty and exchange requests.
Product Videos
Custom Field
Accessories
NOT included!
Front Pocket (approx)
5 Wide x 4 1/2" High"
Approx Internal Dimensions
Height 7" Width 5 1/2" Depth 1 3/8" (flush base magazine holster)
Product Reviews
Very well made, great customer service, it is a little bulker than I expected but a nice product

Springfield XD9 Perfect Holster

I bought the belt loop version and after using it for awhile I should have gotten the belt clip because there has been several times I have wanted to remove it without unbuckling my belt. It is well made, but is larger than I expected, but it is as small as it can be to fit.

The Springfield XD9 Perfect Holster THE SPRINGFIELD XD9 PERFECT HOLSTER

Easier to access than my bag holster .

Love it. Living in warm weather necessitates a holster that is "concealed" even when worn "exposed". This is the only holster that can be worn without a cover garment and still conceal the weapon. Great Idea!!

Good quality just too big & Bulky