Product Description
The Ruger Security 9 Sneaky Pete Holster (Belt Clip) has a sewn belt clip which can accommodate a belt up to 1.75 inches wide. The opening is made in such a way that you cannot accidentally place your finger on the trigger during draw.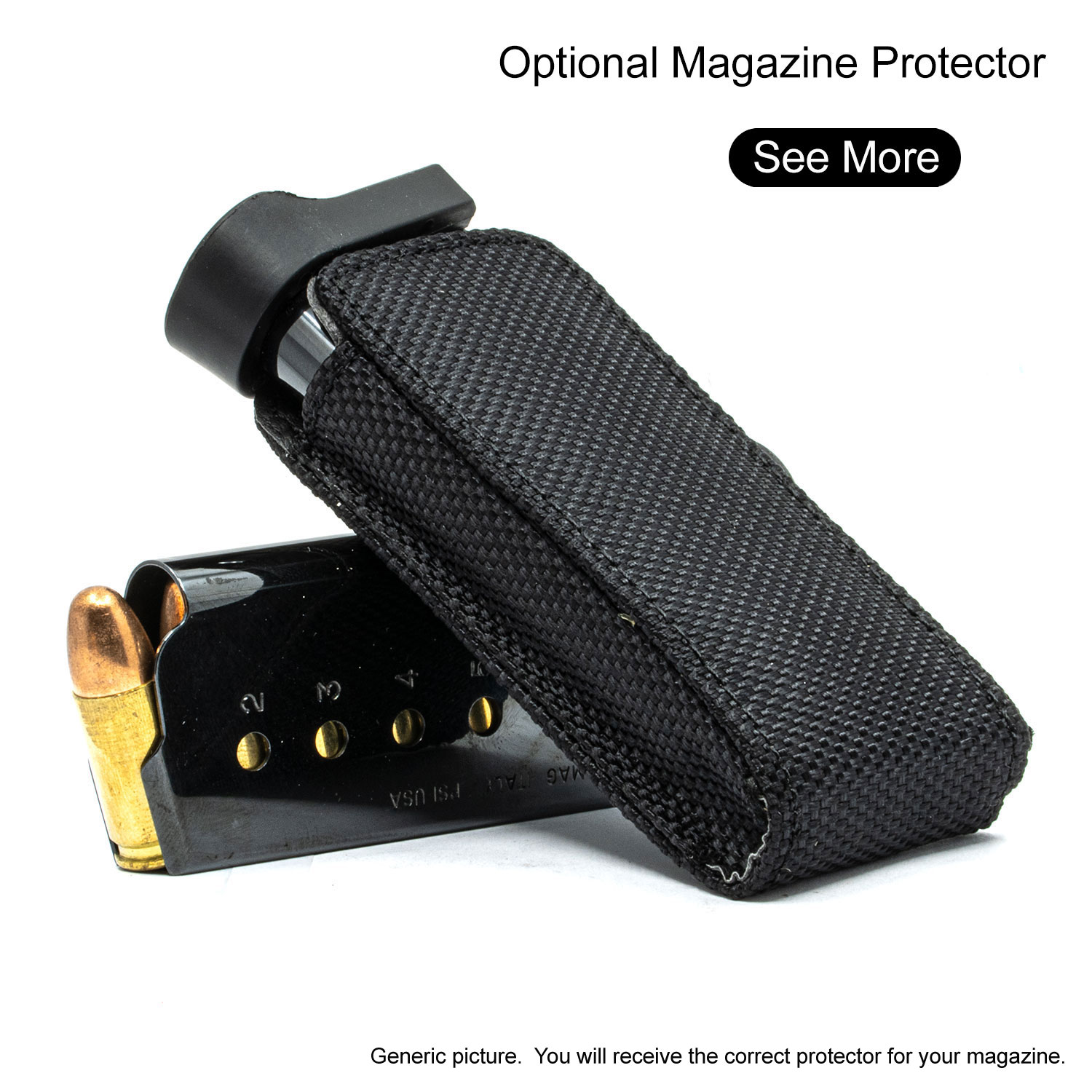 Other Details
Please contact us for warranty and exchange requests.
Product Videos
Custom Field
Accessories
NOT included!
Front Pocket (approx)
4 1/2 Wide x 4 1/2" High"
Approx Internal Dimensions
Height 7" Width 5" Depth 1 3/8" (flush base magazine holster)
Product Reviews
Good quality and craftsmanship. Also will fit one of my other handguns.

Holster was great, but no ammo protector listed available which should have been free with the purchase. Also no way to contact them in person. I don't like to do everything on line.

Fits gun perfectly. Holster is a bit big for my liking. Made me realize that I need to carry a smaller gun. I will recommend this product. Thank you

Great Holster, very comfortable, I highly recommend it.

Ruger Security 9 Perfect Holster

I doubt anything looks less like a holster than this thing. I'm surprised at how versatile it is--I find I'm using it to keep my gun handy when I don't want to wear a holster. It hides well with whatever else I may be carrying, and it looks like a notebook or something. Well made, but the elastic on the cover could be a bit looser or larger--I have an iPhone with an Otter Box case, and it's just too tight. If I had it to do over (and I may do it again) I'd get the belt clips instead of loops, though.