Product Description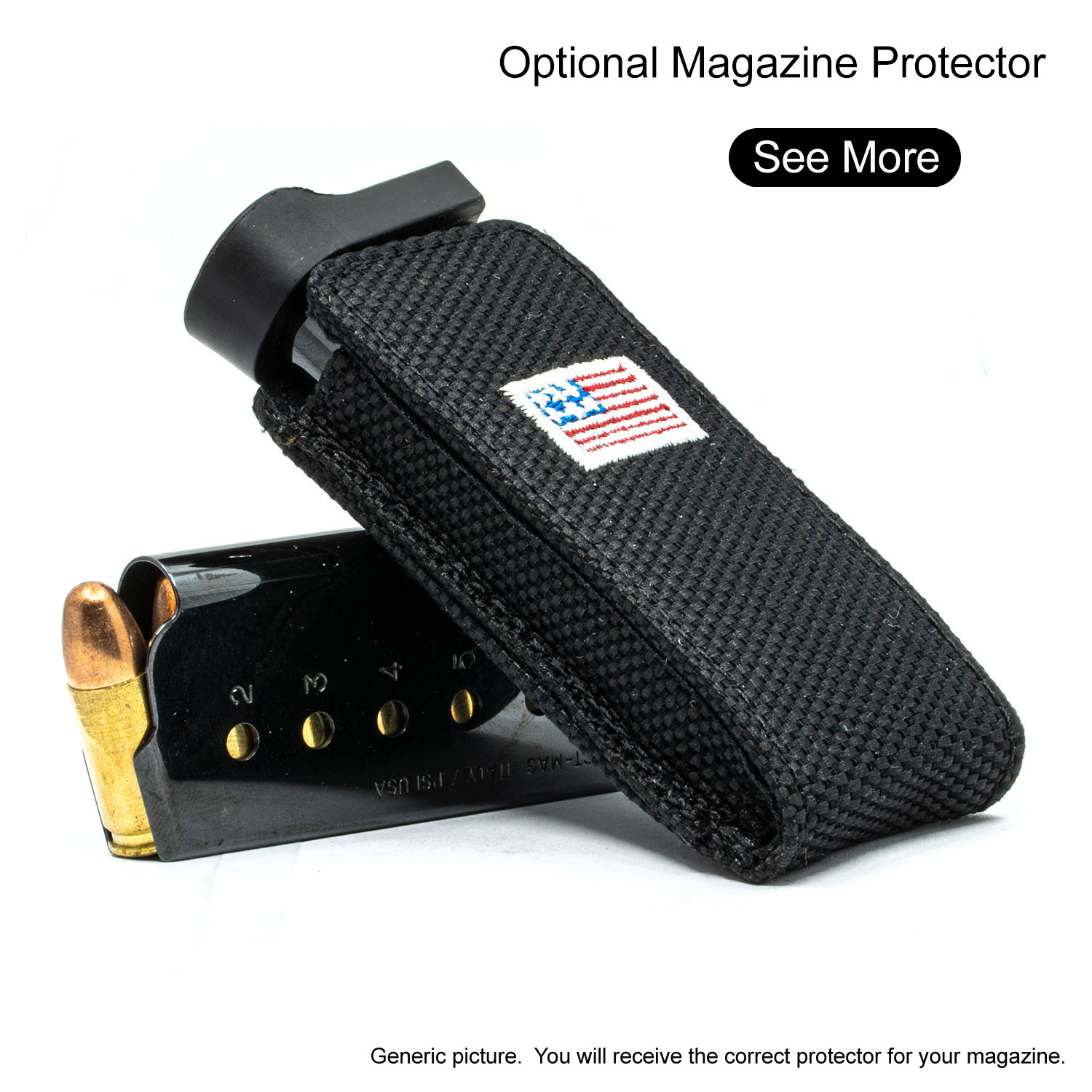 Other Details
Please contact us for warranty and exchange requests.
Product Videos
Custom Field
Approx Internal Dimensions
Height 6 1/4 Width 5 Depth 1 1/8 (flush base magazine holster)
Product Reviews
Excellent made holster. Fits my pistol perfectly. Very comfortable to wear. Highly recommended.

Taurus Millennium Pro 111 Black Canvas Flag Series Holster

I got this for a Kimber micro 9 w 8 round clip for when I don't want to wear a conceal shirt. The Kimber fits very well. Once you get used to the size of the holster it's a good system. Construction is of good quality and the folks here are super helpful...even returning emails on weekends.

I'm proud to wear this holster when I'm out of the house. I get to be armed and concealed while flying the colors of the Republic. Thanks Sneaky Pete.