The Taurus G2C Sneaky Pete Holster (Belt Clip) has a sewn belt clip which can accommodate a belt up to 1.75 inches wide. The opening is made in such a way that you cannot accidentally place your finger on the trigger during draw.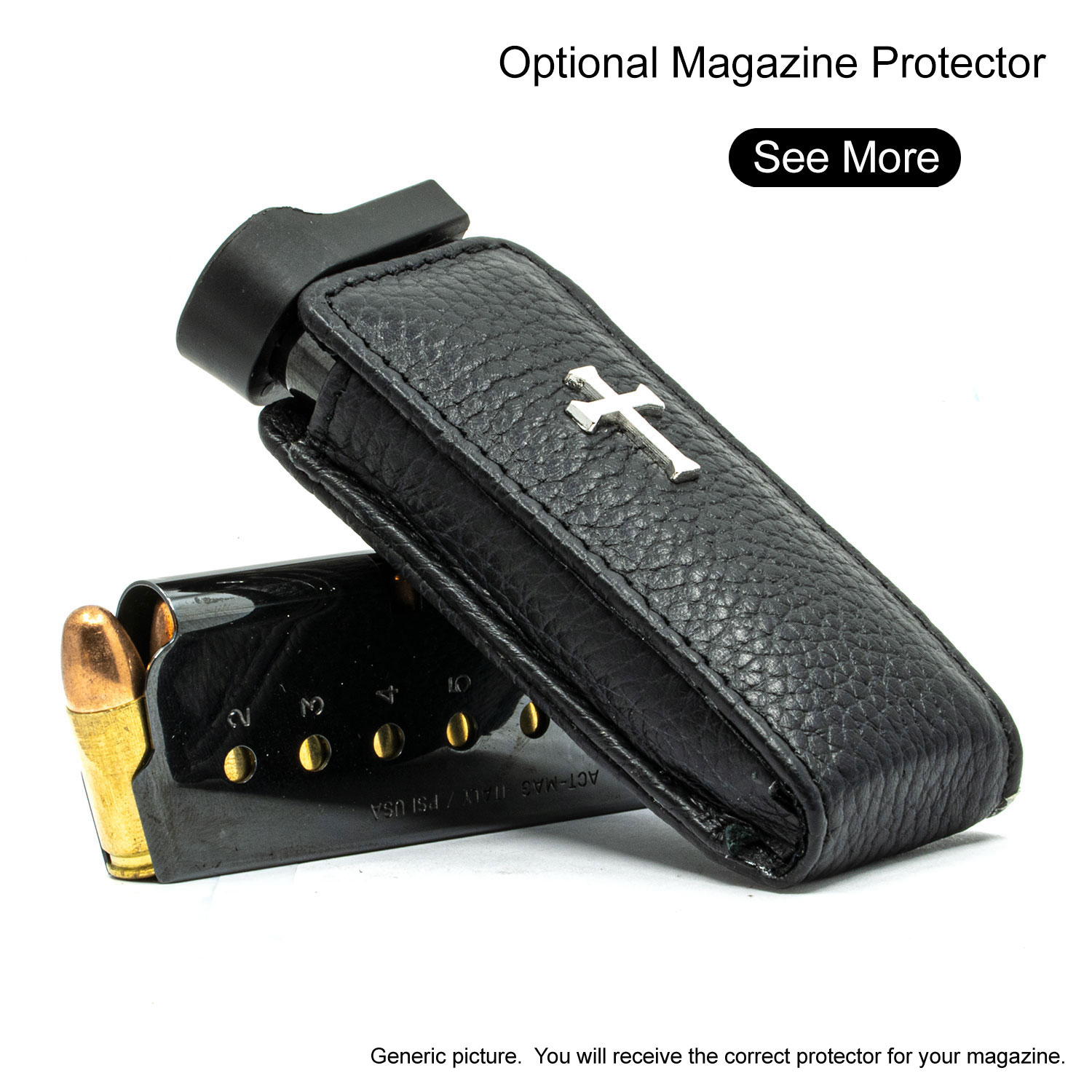 Approx Internal Dimensions:
Height 5 3/4 Width 5 Depth 1 1/8" (pinky extender magazine holster)
Please contact us for warranty and exchange requests.
G2c black leather with cross

Exceptional holster for concealed carry. Most people think it's a man bag. Holds the G2c with Armalaser TR23 with no problem.

Its a real nice holster but the size makes it hard to carry on your side but perfect for in the car or bedside.

Beautifully made, excellent quality. Tad larger than I thought it would be but no problem

This holster is so perfect that you can ware at church and it's concealed but you can say it's your Bible case. Pick your style and never have to worry about IWB/OWB, Kydex/Leather, Concealed/Open? It's all taken care of. Now, go safe and with your own personality by your side. It's a no brainer!

Bless, Patrick

I'm on the church security detail and it's not always easy to find a way to be a good 'shephard' on Sundays when it comes to carrying my 9mm. Our pastor told us about these holsters and they are just so perfect for church carry that I'm not sure how no one thought of something like this before. Even though the older members of our congregation knows what these are, it makes it so much easier to carry without worrying those who don't.