Product Description
The Taurus 740 Concealed Carry Holster has sewn belt loops which can accommodate a belt up to 1.5" inches wide. The holster is made of high quality soft leather, and when worn on the belt resembles a cell phone case. The advantage of this design is that it allows you to carry your 740 concealed, but with full and easy access. Now it's possible to wear whatever you want, whenever you want to. Don't dress around your gun anymore.

The holster is made inside and out of glove-quality leather, and uses two magnets to stay closed. Each holster is designed for your specific firearm, and the opening is made in such a way that you cannot accidentally place your finger on the trigger during draw. The Kydex insert ensures that a smooth, silent draw occurs every time.

The use of double stitching and steel rivets guarantees that this holster will last for years to come. All available options are listed above, and the holster can be ordered either with the belt loop, or optional belt clip. We design every holster to be as small as possible and still fit your pistol.. Frequently Asked Questions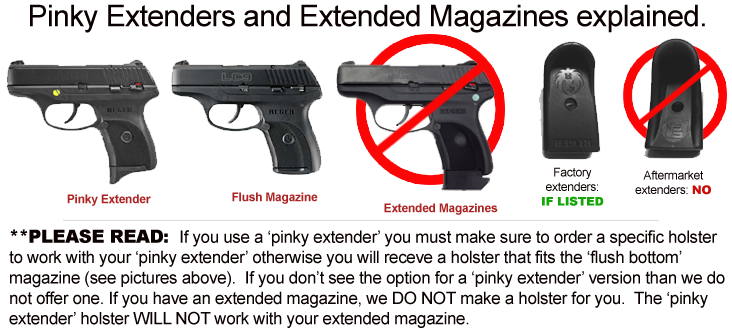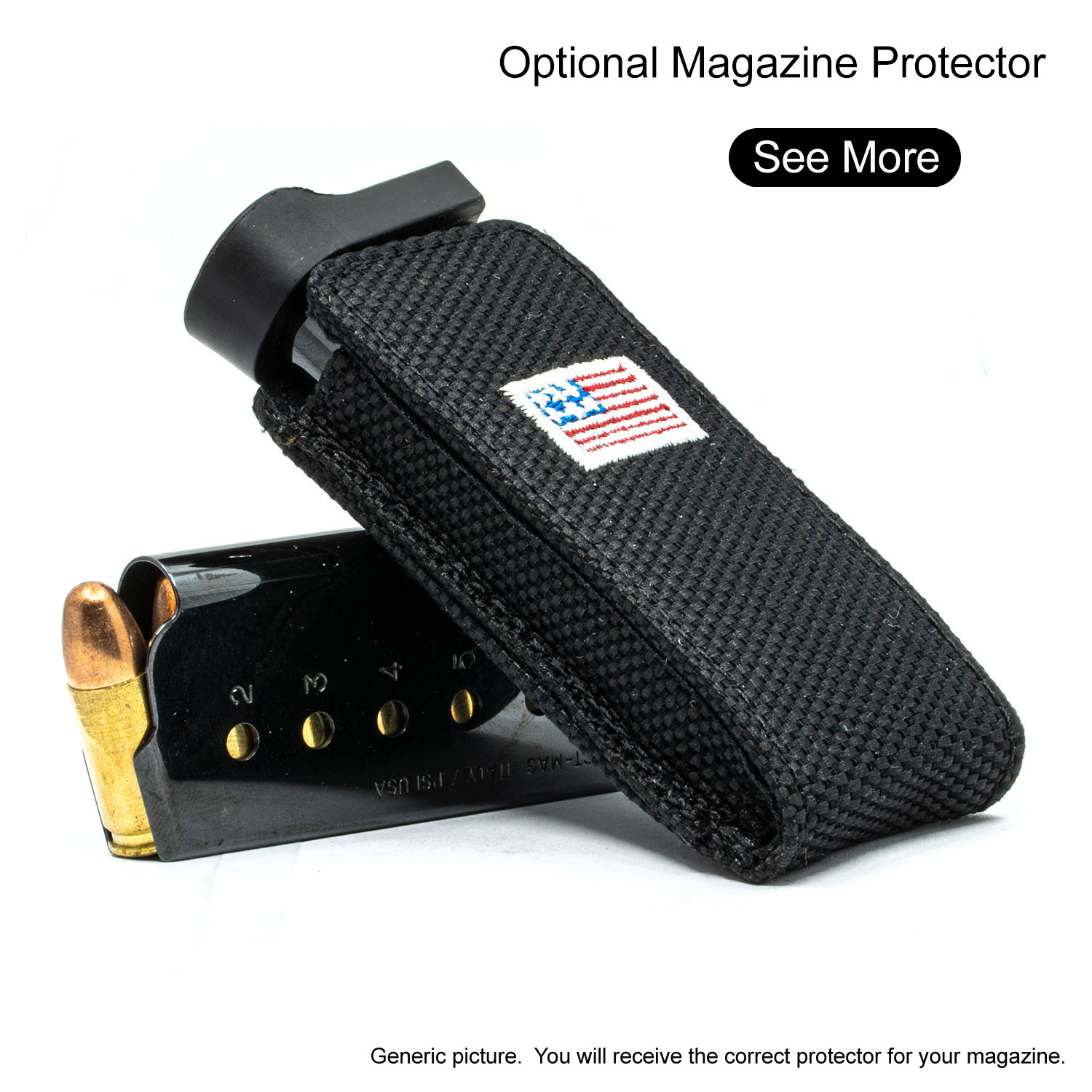 Other Details
Please contact us for warranty and exchange requests.
Custom Field
Approx Internal Dimensions
Height 5 3/4" Width 4 3/8" Depth 1 1/8" (flush base magazine holster)
Product Reviews
Gun fits perfectly but you have to use the stock clip… No pinky extender or extended clip… Haven't had anyone ask me what it is yet. Just looks like a nice cell phone case just a little larger..

Taurus 740 concealed carry holster belt loop

really like this product

i HAVE ORDERED THIS HOLSTER IN THE PAST- I HAD MY FIRST HOLSTER FOR MANY YEARS AND WAS EXTREMELY HARD ON IT - NEVER TOOK IT OFF - NO PROBLEMS AT ANY TIME, JUST THOUGHT I DESERVED A NEW ONE. OUTSTANDING WORKMANSHIP AND i WOULD HIGHLY RECOMMEND THE SNEAKY PETE................THANKS............DON

A Holster That Blends In With Clothing

What a great product. After you find the "right spot" on your belt, you'll go the rest of the day not noticing it is there. A great feature is the holster is fitted for the gun - a perfect size and not bulky. The obvious feature is that is doesn't look like a holster. It sits on my right hip and my cell phone holder is on the other side. As the weather gets cooler a light jacket or sweater fits without drawing attention to it. That's it - it does not draw attention to itself. A great deal of thought has gone into the product and the safety features are outstanding.

I bought a Sneaky Pete holster for my Taurus PT740 slim and love it. I have a concealed carry license from the State of Texas and this holster meets the definition of concealed . I have had one lady ask me what I carried in the pouch and I told her it was a adrenaline pump. She was happy with that answer and walked away. I am sure she thought I said insulin pump but , who cares.