Product Description
The Springfield XD9 Sneaky Pete Holster (Belt Clip) has a sewn belt clip which can accommodate a belt up to 1.75 inches wide. The opening is made in such a way that you cannot accidentally place your finger on the trigger during draw.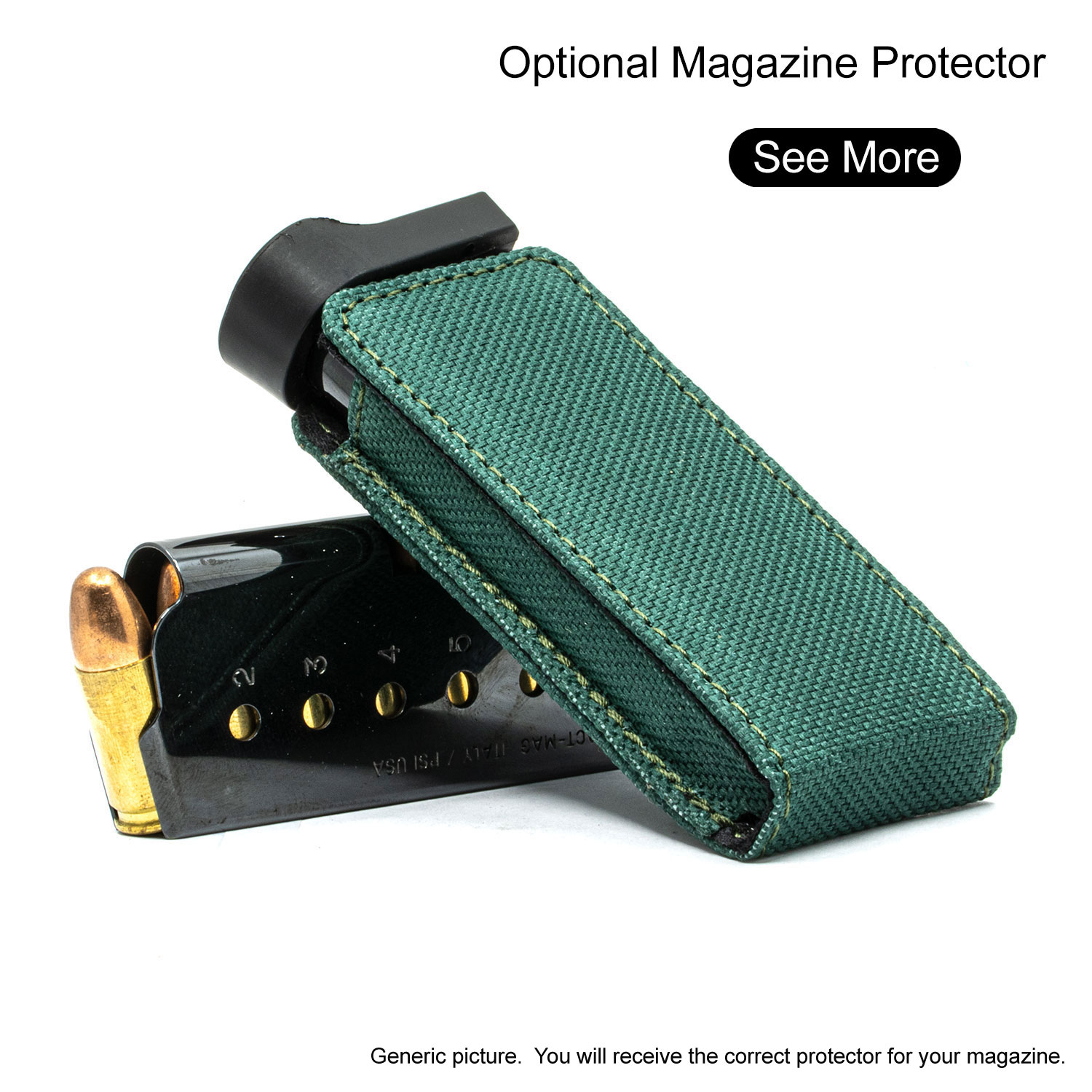 Other Details
Please contact us for warranty and exchange requests.
Product Videos
Custom Field
Approx Internal Dimensions
Height 7" Width 5 1/2" Depth 1 3/8" (flush base magazine holster)
Product Reviews
We spend a lot of time in the great outdoors and while I don't always carry my pistol this holster will come in handy. Even though we're usually away from other hikers and campers it's nice to know that we won't worry anyone on the trail even when we're armed.