Product Description


The BUGBite holster was designed for maximum comfort and concealment. Each holster is designed specifically to conform to the shape of the human leg ensuring that your firearm is supported properly and in a way that allows you to forget you are even carrying a pistol. The BUGBite keeps your firearm properly oriented upwards at all times, and because the design lacks velcro or snaps, removing your pistol when you need it is 100% silent, unlike almost every other type of holster. The holster is designed to comfortably carry pistols from small all the way up to mid-size frame so you only need one holster that can work with a variety of your firearms.
Our size chart is a guide to help you select the best size. BUGBite holsters are made of a light breathable Neoprene that has a snug stretchy comfortable fit. The size chart is a good guide but much like any garment regardless of what size you are, fit is a matter of personal preference and can vary depending on how a leg is shaped, how muscular the calf is or not.
If you are right between sizes. If your measurement falls between two sizes, we suggest going up in size. Fit is in part a matter of personal preference, if when you receive your order you feel a different size would be a better and more comfortable fit, please let us know and we will be happy to help with an exchange.
Right Handed: A right handed BUGBite holster is used on the left leg, the holster is made with a pocket for your gun that sits on the inside of your left leg for a cross draw.
Left Handed: A left handed BUGBite holster is used on the right leg, the holster is made with a pocket for your gun that sits on the inside of your right leg for a cross draw.
Holster Size: size A. 11.5-13.5 size B. 13.5-15.5 size C. 15.5-17.5 size D. 17.5-19.5 size E. 19.5-21.5
Holster length: A.10" B.10" C.10.25" D.10.5" E. 10.75"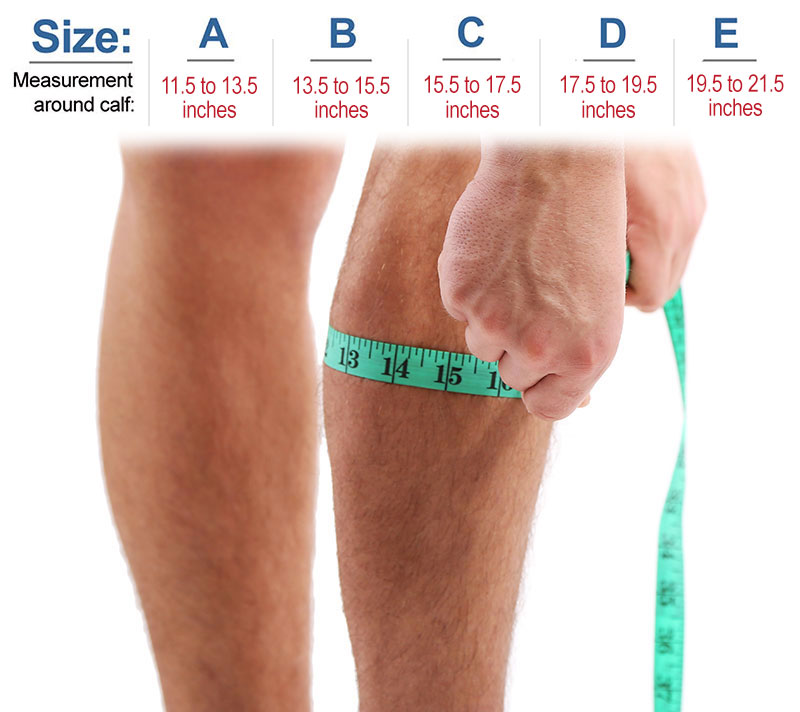 Product Videos
Custom Field
Product Reviews
Very comfortable, highly recommended

Pros: very comfortable, easy to put on, find myself carrying more than i did with a IWB holster. Cons: When wearing dress socks the holster slips down and the muzzle touches my ankle. I am still learning the best way to adjust the cant of the gun to prevent this, i still love this holster and wear it more than any other.

great just need to be tougher

SIG P938 ANKLE HOLSTER BY BUGBITE

The BugBite ankle holster is the perfect set-up for me...while IWB's were uncomfortable and OWB's too awkward, the BugBite has found the sweet spot.

This is a very comfortable ankle carry but the gun handle protrudes from the holster. It won't fit with any of my jeans or dress pants. It may fit under tactical pants. I may return the bugbite unless I can figure out how to keep the handle closer to my leg.

This is the best and most secure ankle holster I have ever owned. It fits perfectly and carries my Sig 938 and an extra mag as well. I would recommend this holster to everyone!

First, let me say that I am very pleased with this product. It's well made, has a great design, but is a little too snug on my ankle with my Sig 938 in the holster. I measured accurately, and fell in the middle of the circumference range, so there was no need to jump up a size. However,…. It's simply too tight of a fit. I have a small to medium sized ankle/lower leg, so what I ordered should have been spot on. Nope… a little too small. *RESPONSE*. Hi Skip, please reach out to customer support. We are always happy to do an exchange to make sure our customers have the perfect fit.

Not too bad. You control tightness so it fits your leg nicely to your comfort. You do forget you're wearing it after a while. Only "complaint" would be without cutting off circulation to your foot with the velcro strap, it does drop when you run. Have only had this for a few months but don't wear it daily or get rough with it. Because of this, I do have a concern about its durability and life expectancy based on its current condition. We'll see.

I am a large man. This is the best fitting and most comfortable ankle holster I have used. The only reason I didn't give five stars, is the holster allows moisture buildup on the inside/leg side of my pistol.