Product Description


The BUGBite holster was designed for maximum comfort and concealment. Each holster is designed specifically to conform to the shape of the human leg ensuring that your firearm is supported properly and in a way that allows you to forget you are even carrying a pistol. The BUGBite keeps your firearm properly oriented upwards at all times, and because the design lacks velcro or snaps, removing your pistol when you need it is 100% silent, unlike almost every other type of holster. The holster is designed to comfortably carry pistols from small all the way up to mid-size frame so you only need one holster that can work with a variety of your firearms.
Our size chart is a guide to help you select the best size. BUGBite holsters are made of a light breathable Neoprene that has a snug stretchy comfortable fit. The size chart is a good guide but much like any garment regardless of what size you are, fit is a matter of personal preference and can vary depending on how a leg is shaped, how muscular the calf is or not.
If you are right between sizes. If your measurement falls between two sizes, we suggest going up in size. Fit is in part a matter of personal preference, if when you receive your order you feel a different size would be a better and more comfortable fit, please let us know and we will be happy to help with an exchange.
Right Handed: A right handed BUGBite holster is used on the left leg, the holster is made with a pocket for your gun that sits on the inside of your left leg for a cross draw.
Left Handed: A left handed BUGBite holster is used on the right leg, the holster is made with a pocket for your gun that sits on the inside of your right leg for a cross draw.
Holster Size: size A. 11.5-13.5 size B. 13.5-15.5 size C. 15.5-17.5 size D. 17.5-19.5 size E. 19.5-21.5
Holster length: A.10" B.10" C.10.25" D.10.5" E. 10.75"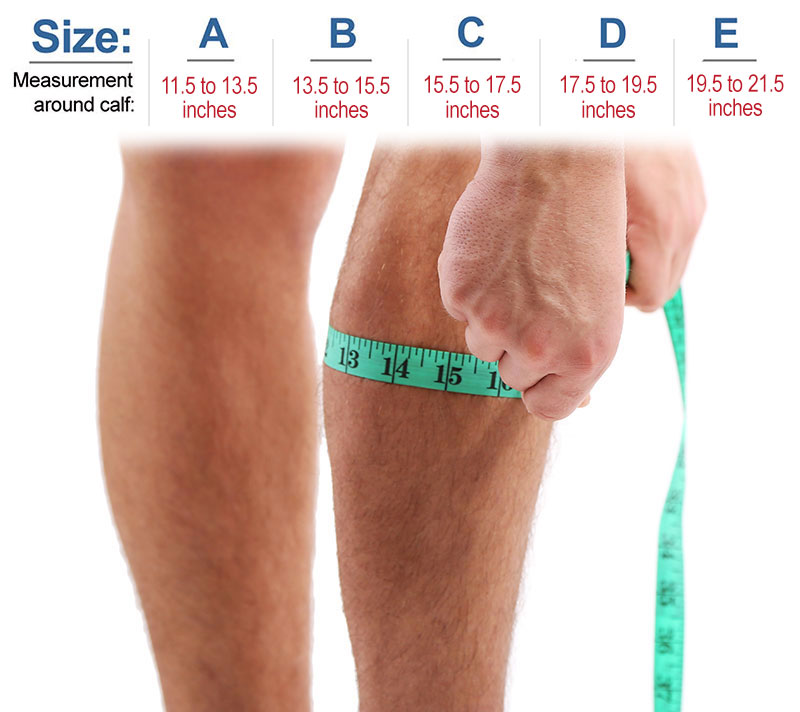 Product Videos
Product Reviews
Comfortable & very good quality...

Not for primary carry as it is slow to access. Conceals well, stays in place and is comfortable. This is a solid choice for your backup.

Bugbite Ruger LCP Ankle holster

After 5 minutes you forget you have this ankle holster on. Most comfortable I've used. Fits Ruger LCP .380 and Sig P238 equally well. Mag pouch is a nice added feature. Well thought out product. Kudos to the design team.

Ruger LCP Ankle Holster. Used the sizing chart and it was perfect. Also forgot I had it on shortly after putting it on. It never moved or felt like it needed to be repositioned.

Highly recommend it.

First ankle holster that I have tried that holds gun snugly while being easily accessible with no noisy velcro straps. Fits well underneath the dress boots I always wear. I don't even know it is there!

to tight at top, need next size up

It's so comfortable, I'm debating buying a second pistol and a second holster for my other leg!

Lcp ankle holster is very good

It is indeed the most comfortable rig I have worn, I don't hardly feel it's there. Having the pouch for an extra mag is a good feature, fun stays in place and doesn't "print" unless I have the extended mag (Kel-Tec P3-AT). Only thing lacking is a retention strap for further securing weapon, which I used a velcro strap to remedy. Great product, recommend it for your next holster!