Product Description
The Kimber Ultra Carry II Sneaky Pete Holster has a sewn belt clip which can accommodate a belt up to 1.75" inches wide. The holster is made of high quality soft leather, and when worn on the belt resembles a cell phone case. The advantage of this design is that it allows you to carry your Kimber concealed, but with full and easy access. Now it's possible to wear whatever you want, whenever you want to. Don't dress around your gun anymore.

The holster is made inside and out of glove-quality leather, and uses two magnets to stay closed. Each holster is designed for your specific firearm, and the opening is made in such a way that you cannot accidentally place your finger on the trigger during draw. The Kydex insert ensures that a smooth, silent draw occurs every time.

The use of double stitching and steel rivets guarantees that this holster will last for years to come. All available options are listed above, and the holster can be ordered either with the belt loop, or optional belt clip. We design every holster to be as small as possible and still fit your pistol.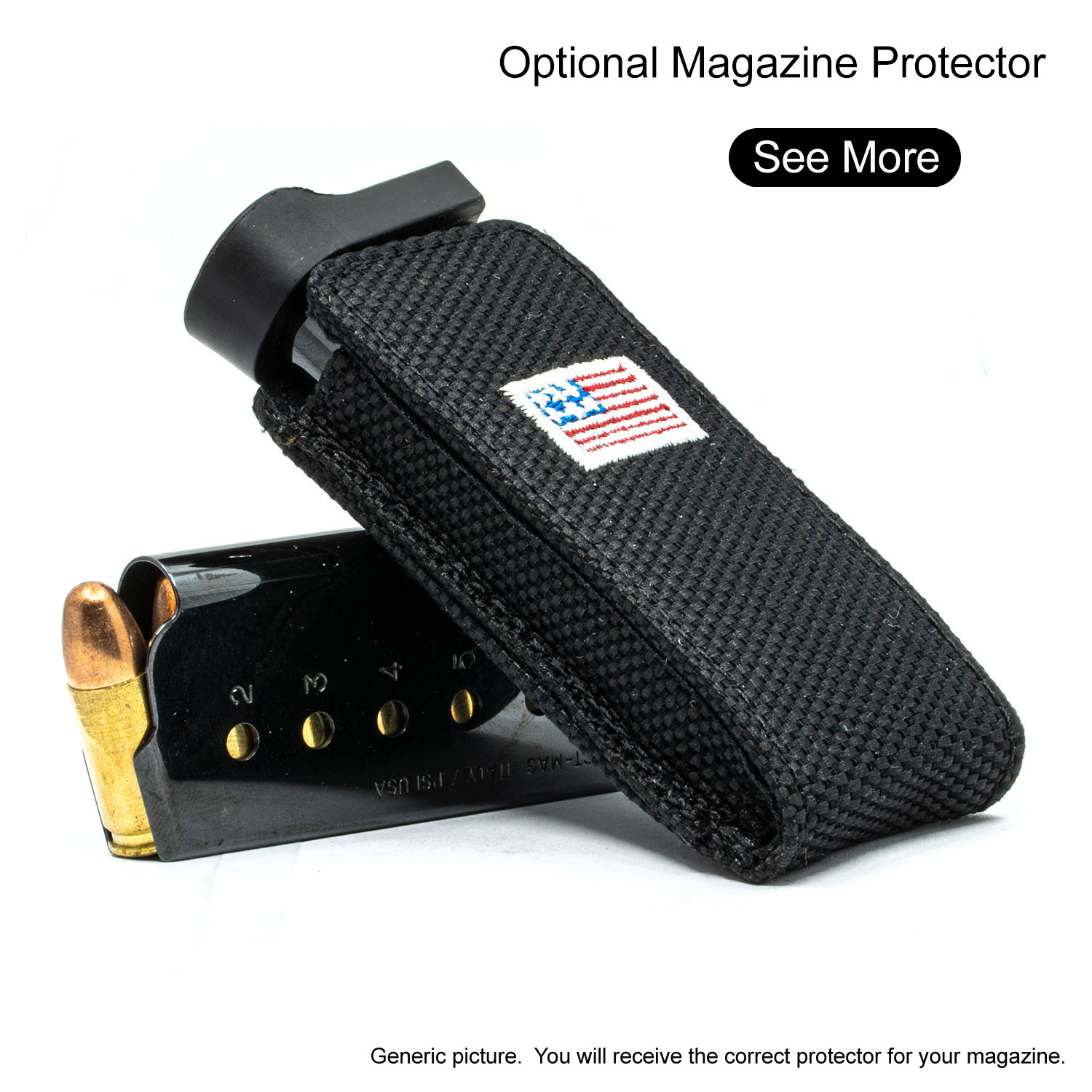 Other Details
Please contact us for warranty and exchange requests.
Custom Field
Approx Internal Dimensions
Height 6 3/8" Width 5" Depth 1 1/8" (flush base magazine holster)
Product Reviews
This holster is great. It's an OWB and it looks very nice. People see it and have no idea what it is. Customer service is fantastic. The first one I was sent did not fit my Kimber Ultra Carry II. They immediately sent me out a replacement that fit. It is so nice I ordered one for my S&W M&P Shield 9. Also IMO this is the perfect conceal carry holster for fat guys like myself.

Kimber ultra carry holster

Very easy to wear and access. Protects and hides the gun well.

Sneaky Pete holster for kimber ultra carry 2

Love this holster. I've been everywhere with this holster. All my friends thought it was a tablet.

holster for ultra carry 2

My carry pistol fits perfectly in the holster and is a convenient carry for me.

Fit great and your customer service people were super helpful

Highly recommend

Kimber Ultra Carry II Sneaky Pete Holster

I purchased this holster because SP didn't have one specifically for my Springfield XDs-9 but the fit seems perfect. This holster is black leather and seems to be of high quality and somewhat light in weight. The 2 belt clips hold the holster with pistol VERY securely. Although the holster is EXACTLY as advertised, it is still somewhat large and maybe just a bit awkward to wear. I also would have liked some type of embossing on the flap similar to the nylon holsters, e.g., BATTERY PACK, etc...

Best concealed holster for how I dress.

I usually wear my shirts tucked in and this kind of holster works perfect for concealing and easy, quick access.

Sneaky Pete Kimber Ultra Carry II

This is my third Sneaky Pete Holster, and I use them everyday without any problem with printing. When Sneaky Pete makes Phone Cases for a Samsung Galaxy S8+ I'll start buying them to match ...