Product Description
The Keltec P3AT Concealed Carry Holster has a sewn belt loop which can accommodate a belt up to 1.75" inches wide. The holster is made of high quality soft leather, and when worn on the belt resembles a cell phone case. The advantage of this design is that it allows you to carry your P3AT concealed, but with full and easy access. Now it's possible to wear whatever you want, whenever you want to. Don't dress around your gun anymore.

The holster is made inside and out of glove-quality leather, and uses two magnets to stay closed. Each holster is designed for your specific firearm, and the opening is made in such a way that you cannot accidentally place your finger on the trigger during draw. The Kydex insert ensures that a smooth, silent draw occurs every time.

The use of double stitching and steel rivets guarantees that this holster will last for years to come. All available options are listed above, and the holster can be ordered either with the belt loop, or optional belt clip. We design every holster to be as small as possible and still fit your pistol. The size of this holster before options is: Height 5" Width 3 3/4" Depth 7/8" (standard holster). Frequently Asked Questions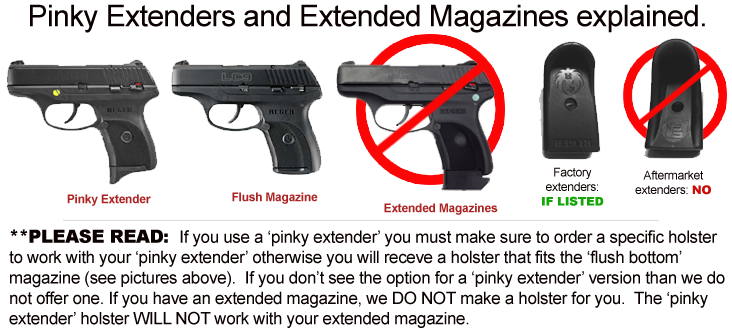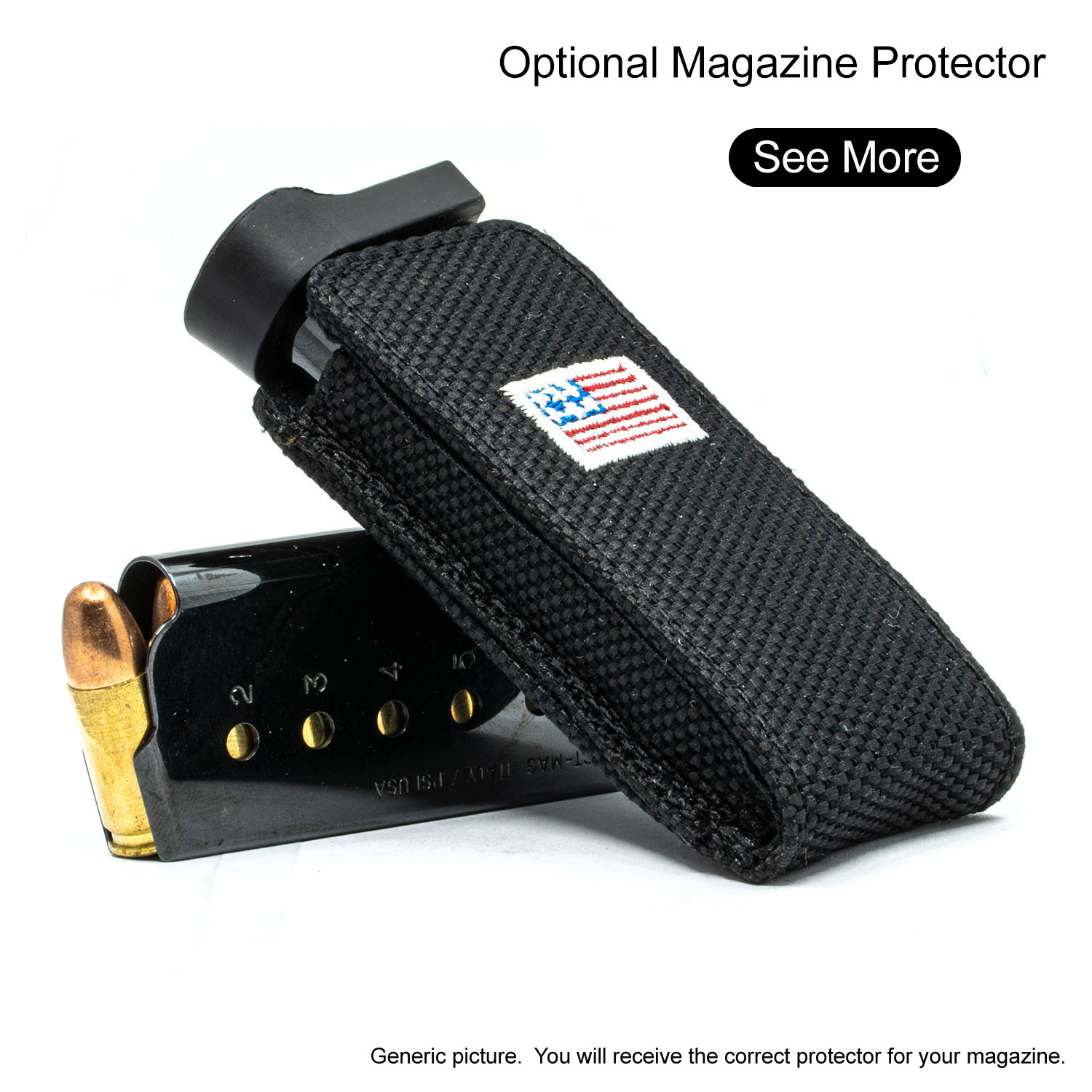 Other Details
Please contact us for warranty and exchange requests.
Custom Field
Approx Internal Dimensions
Height 5" Width 3 3/4" Depth 7/8" (flush base magazine holster)
Product Reviews
I bought this for a gift. My husband loved it! It fits on the belt loop and does not come off as I was afraid the clip holder would. He is thrilled that he can CC now and is comfortable about the holder.

The price was almost to much for me to afford. Had to save for weeks !

my son is a dr. So as a birthday gift I gave him a sneaky pete holster complete with my keltec 380. The only drawback is that these holsters are weapon specific. In other words don't try to fit a bursa 380 into a keltec sneaky Pete it don't work.

Craftsmanship is top notch, ordered and received in less than a week. Couldn't be happier.

So glad I made this perches.

Product is excellent, however the advertised promotion free clip holster was not received. Disappointing !

The holster is a great way to carry, if you don't like traditional IWB holster styles.

Very comfortable. Would recommend to anyone. No one has yet questioned about it

I just want to thank your company for making a outstanding holster for my KEL TEC P3AT. it is a perfect fit and the Holster is the best quality anybody could ask for. I'm going to let everybody in the gun club that I belong to at over 800members know just what a great quality product you have .. Thanks again for making my day. Walter

My pockets are available again!

Wow, very cool. I love to carry my Keltec in my pocket and have done so for years. Now, however, it's graduated into it's own little holster and I have two pockets again. And, to boot, I don't have to clean the pocket lint out of the barrel and mag any more. How embarrassing was that! Thanks for a neat and efficient design. I, too, was concerned about sticking my finger in the trigger but it won't fit so drawing the pistol is safe and efficient. I've recommended your holster to all of my pocket rocket friends. Thanks!