Type a description for this product here...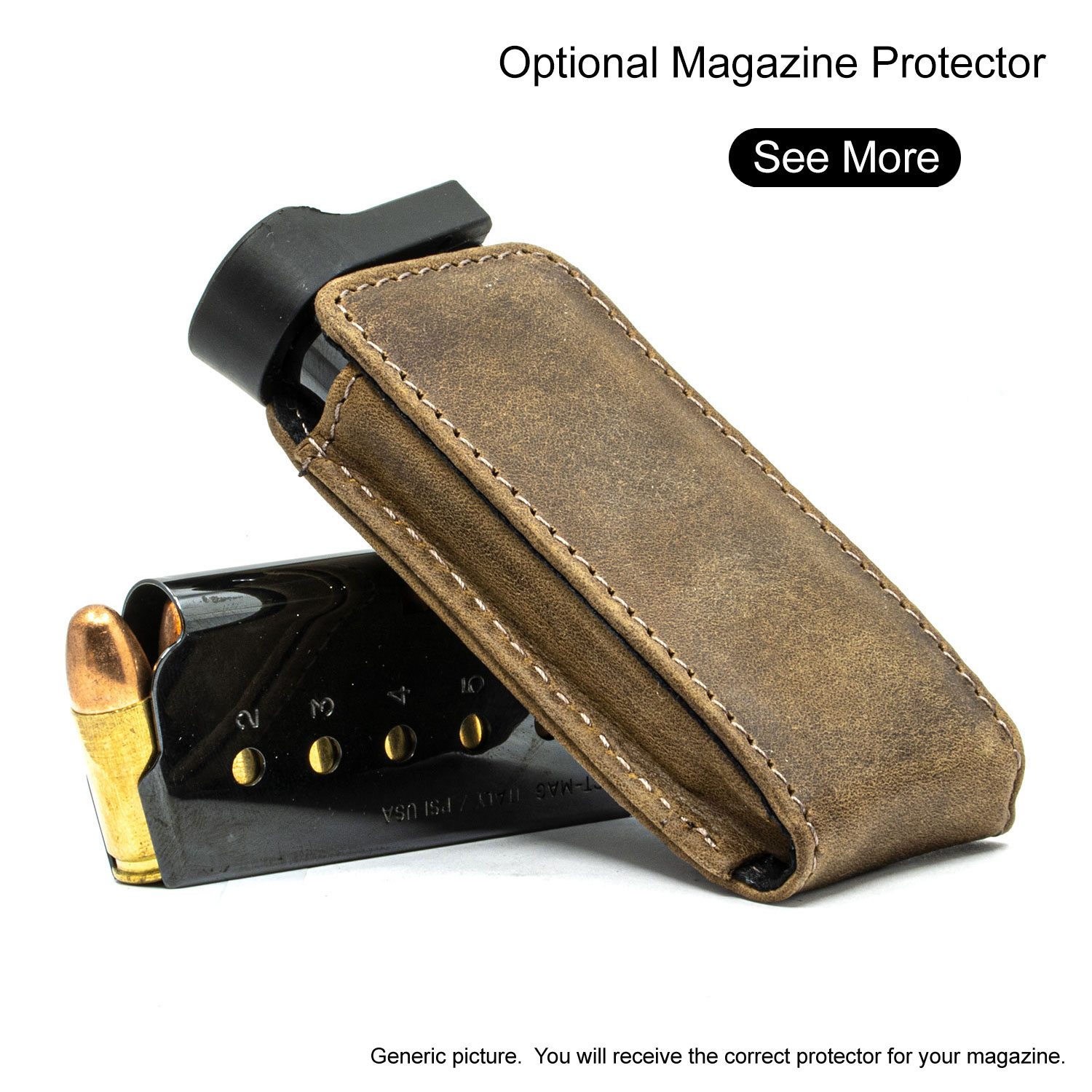 Approx Internal Dimensions:
Height 5 3/4" Width 5" Depth 1 1/8" (flush base magazine holster)
Please contact us for warranty and exchange requests.
This is a beautiful holster. I especially like the extra features like the inner card slot, the extra magnets and the side pockets. The leather is so soft and subtle too.